SSB Battery Batteries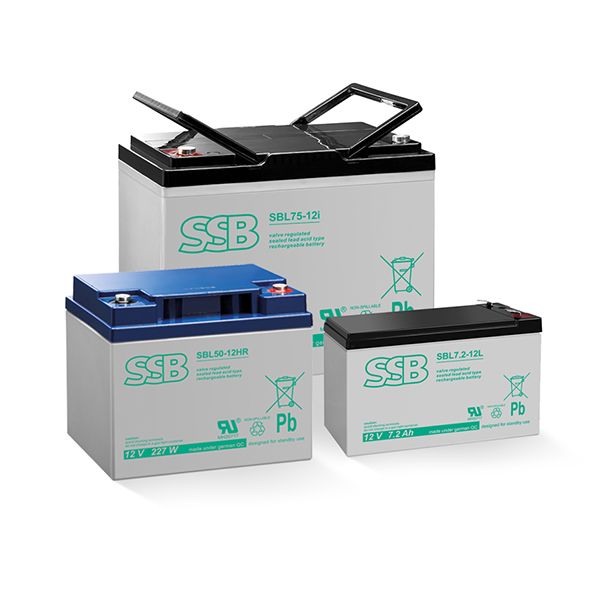 SSB Battery covers all market requirements with a range of battery series with a wide variety of applications. The SSB Battery brand offers a great choice of VdS approved batteries and battery ranges for short discharge times in high-power UPS applications as well as models with extended autonomy time in emergency power supply and safety lighting.
Thanks to their unique construction and sealing technologies, our SSB Battery batteries are completely sealed. The latest in glass-fi bre mat technology prevents premature drying out and allows for the batteries to be absolutely maintenance-free
SSB Battery batteries are used in a wide range of installations by major manufacturers, and across diverse industries and applications, including security lighting, backup power systems/UPS installations, fire detection and burglar alarm technology, access control systems, CCTV, vending machines, rehab technology etc.
We would be happy to advise you personally on the SSB Battery batteries or our other products. Meet us at our Battery-Kutter stand C072.
More information about the SSB Battery series can be found at: www.ssb-battery.com