Rack Mounted Loadbanks Rack-20/400 (2x10kW) for Data Center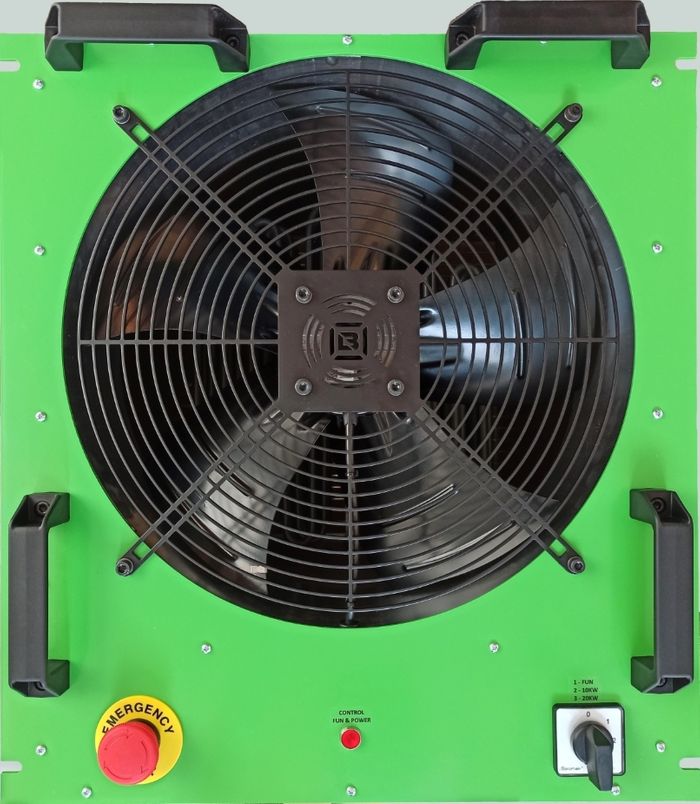 A full test using a load bank is essential for business continuity planning and should be completed before any assumption of risk. This is a very important aspect of overall risk management as most power failures are as a result of human error, poor maintenance or planning, rather than war, terrorism or natural disasters. Initially there should be a witness test of the performance of the standby system following its installation and commissioning or any major upgrade.
The Rack-20/400 device provides a cheap 19 "solution for server simulation and HVAC temperature testing in Data Centers rooms and other dedicated installations. Load is another proprietary Loadbanks product. The device due to the use of an efficient fan provides twice as much air flow as a standard building heater.
---
Main advantages:
19 "rack modules
20kW load
Simple operation
Backcable connections
Additional collateral
Low cost
Height of 12HU
Load steps 2x10kW