TTK offers its customers a 10-year warranty on all products., a first in the industry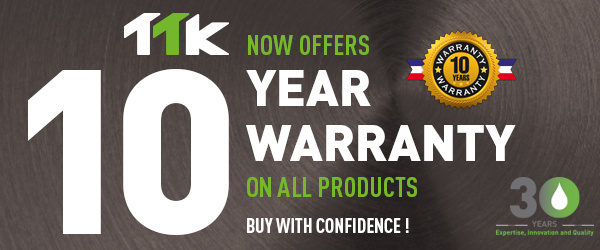 TTK products are manufactured in France and rigorously tested to ensure they meet stringent standards. This attention to quality and performance is why TTK experiences a very low level of global returns for defective products.
We have a lot of confidence in the quality and durability of every product we manufacture, so much so that we offer our clients an industry-leading 10 Year Warranty from the 1st of March 2018.
For more information about the warranty, please speak with our representative on the stand or visit our website: https://www.ttk-gmbh.de/uber-ttk/ttk-bietet-eine-10-jahrige-garantie-auf-alle-produkte/