Tecnoware: a story of passion, trust and innovation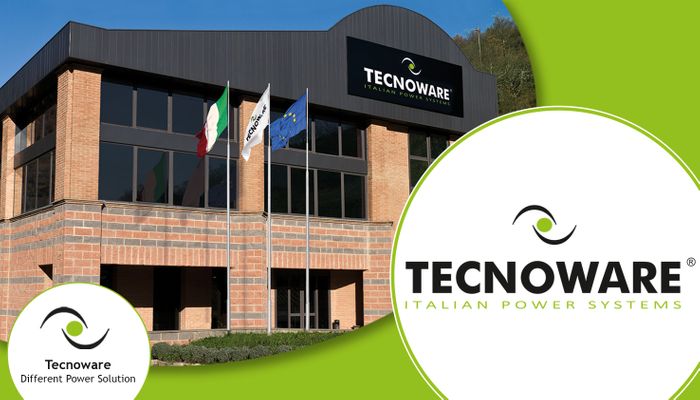 Since 1986 Tecnoware Power Systems is an italian company producing high quality UPS and different power solutions.
THE BEGINNINGS
Tecnoware was born in 1986, in the Tuscan hills, in the Province of Florence with a far-sighted business idea: to produce solutions for electrical continuity. At that point, the company decided immediately to specialize in the production of UPS (uninterruptibile power supplies) and stabilizers for both private use and for companies.
THE 2000s
Tecnoware has strengthened its production capacity. The new headquarters were located in Molino del Piano, Florence with a larger area of production and increased technical assistance from a structured logistic point and modern offices. At the same time important commercial agreements launched Tecnoware products on markets around the world, in particular in the European and Middle Eastern nations.
TECNOWARE TODAY – OUR VALUES
Our Partners
Today Tecnoware is one of the european leaders of the production of UPS and solutions for electrical continuity. We are a sartorial reality that offers careful support and always puts the customer at the heart of our interest. We are proud to be a Partner Oriented Company, where the quality of the offered commercialization of products goes hand in hand with the quality of services.
Our Collaborators
In Tecnoware we know that everyone is essential to achieve healthy and balanced corporate growth, which is why we support the well-being of our employees and collaborators. We advocate the right balance between work and personal life of our employees, without whom nothing would be possible.
Our Sustainability Philosophy
Since 2019 Tecnoware has decided to develop a very important initiative, called "Together ON". The project plans to trasform the Company into an increasingly eco-friendly reality. We started with some crucial steps like the development of green energy, a correct waste disposal, financing of Eco-sustainable projects and eco-friendly packaging but this is just the beginning.
OUR POURPOSE

At Tecnoware we are constantly committed to ensuring electrical continuity conveying serenity to our partners and customers. The Tecnoware company offers a range of products which are a concrete and reliable solution for the protection of your devices. Today Digital transformation is irreversible and the possibilities of the new generation of data centres are incredible. However, these devices need careful care and continuous protection. The UPS EVO DSP MODULAR are the result of years of experience and extensive design and development work and are designed to optimize investments over time. Because they allow you to buy a UPS designed to work in configurations of power and autonomy different from the needs of the moment, this will be the UPS to adapt perfectly to the needs of the device. In fact, later if it will be necessary to increase the power, it will be sufficient to add the necessary modules without having to take action on replacements of UPS or downsizing of the electrical system.