SSB Grid Power Series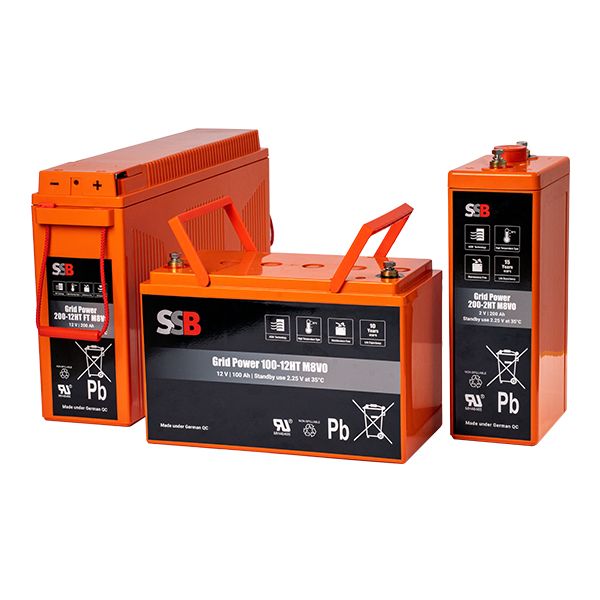 Battery-Kutter is a DIN EN ISO 9001 certified family business with more than 30 years experience in the production and distribution of batteries, rechargeable batteries and battery packs of any types, sizes and performance. We always strive for the best solutions for our customers.
With offices in Hamburg and Hong Kong and a sister company in Warsaw, Battery-Kutter provides trade and industry with advanced battery and battery solutions. Our Asian location allows us to constantly monitor the quality of the local factories.
At Battery-Kutter, we offer our own VdS SUN Battery brand, the UPS SSB Battery brand and the pure lead batteries by LEOCH. We're also a distributor for the extensive product ranges of many well-known manufacturers such as Exide, Panasonic and Yuasa.
A highlight of our product portfolio is our new SSB Grid Power Series: The Grid Power series stands for sealed high-temperature lead-acid batteries representing an excellent product alternative to conventional sealed batteries. The high-temperature lead-acid batteries boast a compact design, high performance and a long service life of up to 15 years (EUROBAT classification: >12 years, Very Long Life) under extreme ambient temperatures of 35 °C. The SSB Grid Power batteries are absolutely maintenance-free and offer high savings potential for energy and maintenance costs as well as a reduction of the CO2 footprint. These features make them the first choice for demanding emergency power, UPS and CPS systems as well as for emergency and safety lighting, switchgear, and various other applications.
We would be happy to advise you personally on our SSB Grid Power series or our other products. Meet us at our Battery-Kutter stand C072.
For more information please visit: www.battery-kutter.de