11 May 2023
Schleifenbauer Power Distribution Units & Inline Meters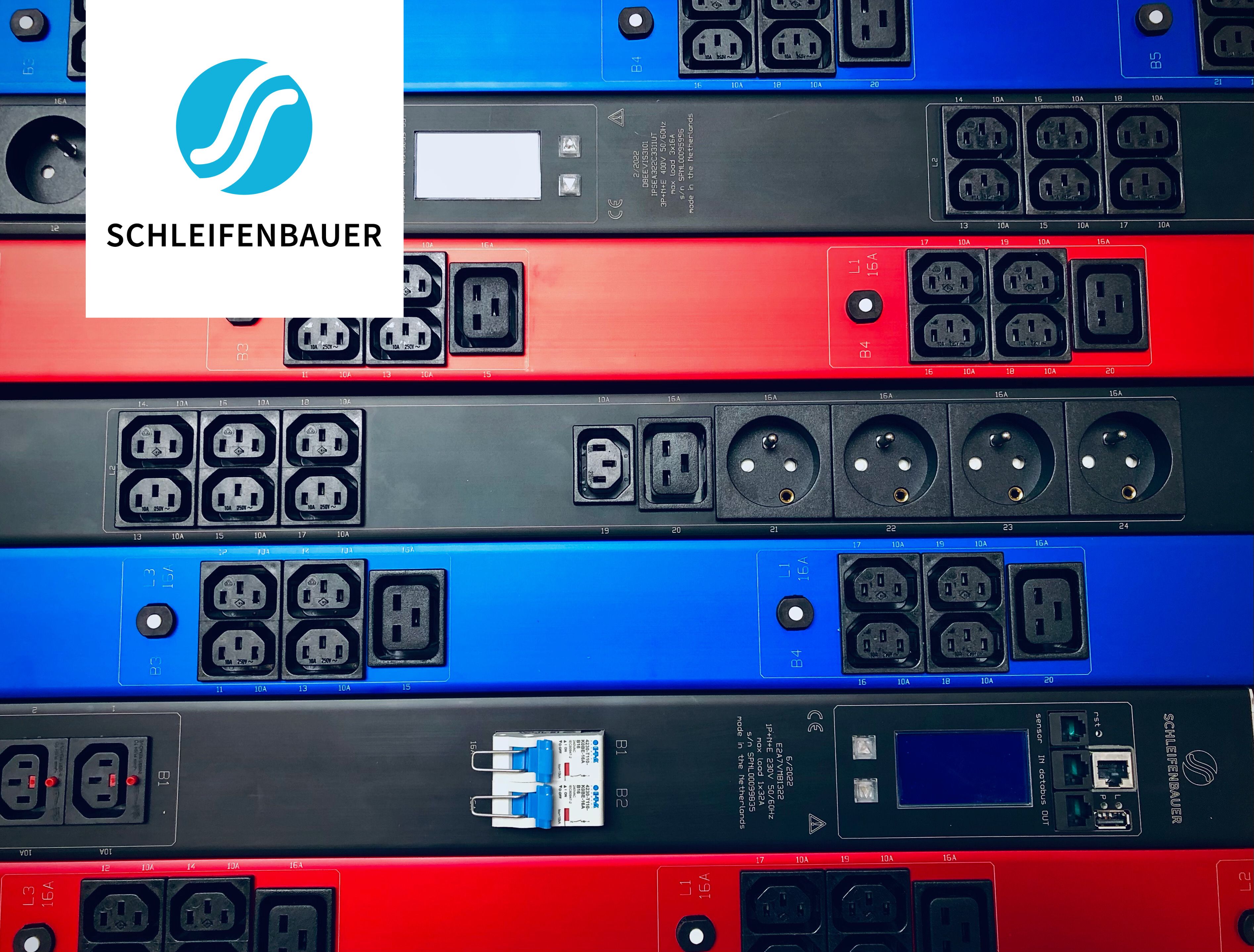 Schleifenbauer specializes in rack and distribution panel power management solutions (PDU's) for datacenter and infrastructure applications. The Schleifenbauer staff live to assist facilities and IT managers to build their premium, high availability, sustainable and easy to use power distribution system, by delivering no-compromise custom configured products and services.
Schleifenbauer is the only company to design and manufacture customised power distribution units from as little as 1 piece without extra cost or longer delivery time. Schleifenbauer sees a PDU as a crucial element in a server room where quality, efficiency, management and reliability must be the standard.
By making no concessions and seamlessly connecting the PDU to the IT infrastructure and the layout of the server rack, we get the most out of a server room, the IT equipment and the PDU. These include the best security, cable management, comprehensive power management, remotely controllable PDUs and, above all, flexible design choices and compact always-fit PDUs.
By only cooperating with local suppliers, not only is the ecological footprint as small as possible, it also offers Schleifenbauer the opportunity to be independent of scarcity in the raw materials market, to be flexible with sourcing alternatives and to organise purchasing as efficiently as possible. This keeps prices low. Schleifenbauer produces to order with a lead time of up to four weeks from order date.
Schleifenbauer's engineers are constantly working to continuously improve PDUs and develop new advanced features. The need for custom-made power distribution units is only increasing; Schleifenbauer has now produced more than 120,000 different types of custom-made PDUs, but of course you can also come to Schleifenbauer for standard PDUs. From simple power strips to the most extensive intelligent power distribution solutions, Schleifenbauer has an answer to everything.
Schleifenbauer offers an extensive choice of different types of outlet sockets, fuses, surge protection, differential current measurement, input cables, plugs and suspension options. Energy can be measured in various ways and outlet sockets can be switched remotely. We offer free management software for this purpose. With an RMA rate <0.5%, Schleifenbauer is the most reliable PDU on the market, every component and the total PDU is individually tested. Thus, never a PDU goes out the door that does not meet our highest quality requirements. We offer short lines of communication with our clients and comprehensive service and support.
Would you like to know more? Come visit us at Data Center World Frankfurt, our booth number is E023!
Schleifenbauer Products BV
Rietwaard 15
5236 WC 's-Hertogenbosch
The Netherlands
Phone +31 73 52 30 256
Email info@schleifenbauer.eu
www.schleifenbauer.eu