21 Mar 2023
RED BEAR TECH ANNOUNCES THEIR SUSTAINABILITY GOALS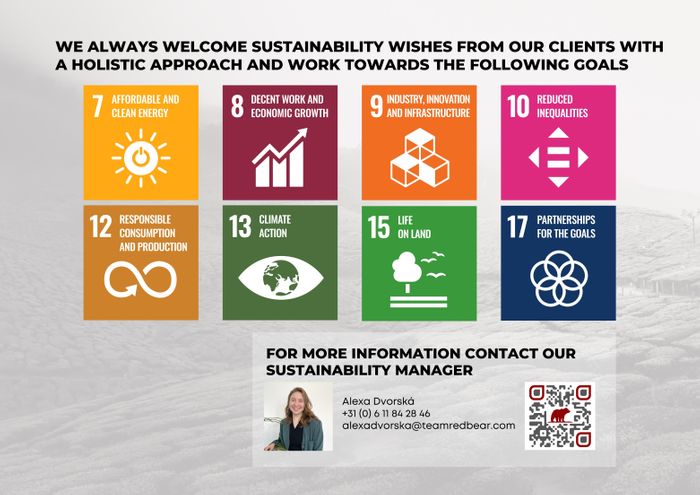 Sustainability at Red Bear
We are aware of the significant environmental impact our industry causes and our role in it, as well as the climate change impacts on us and our clients. Therefore, we have created our Environmental and Sustainability Policy and work on integrating sustainability into everything we do. In this way, we hope to aid our clients to build sustainable and resilient data centres. Our environmental goals include measuring and reducing our environmental footprint, integrating sustainability into our company values, services, and supply chain, and increasing our employees' well-being and health.
At Red Bear, we search for options to reduce the use of natural resources or energy by choosing durable, quality products. We reuse all the materials we can and recycle the rest. We also care about environmental and human health and safety.
"Part of the United Nations' goal is also to inform consumers about our environmental impacts. We are currently in the process of collecting the data and hope to disclose the information soon", said Alexa Dvorská, Sustainability Manager.
About Red Bear Tech
Our tech adventure for diligent minds started in the spring of 2021 in Groningen through discussions with clients about their need for better competition, quality and transparency in the marketplace throughout Europe. Since then, we have developed future-ready projects for clients across Europe. This year we will expand to Portugal, France and Norway, and also to Saudi Arabia and South Africa.
Visit our website to find out more about us.