Protect server cabinets with your smartphone!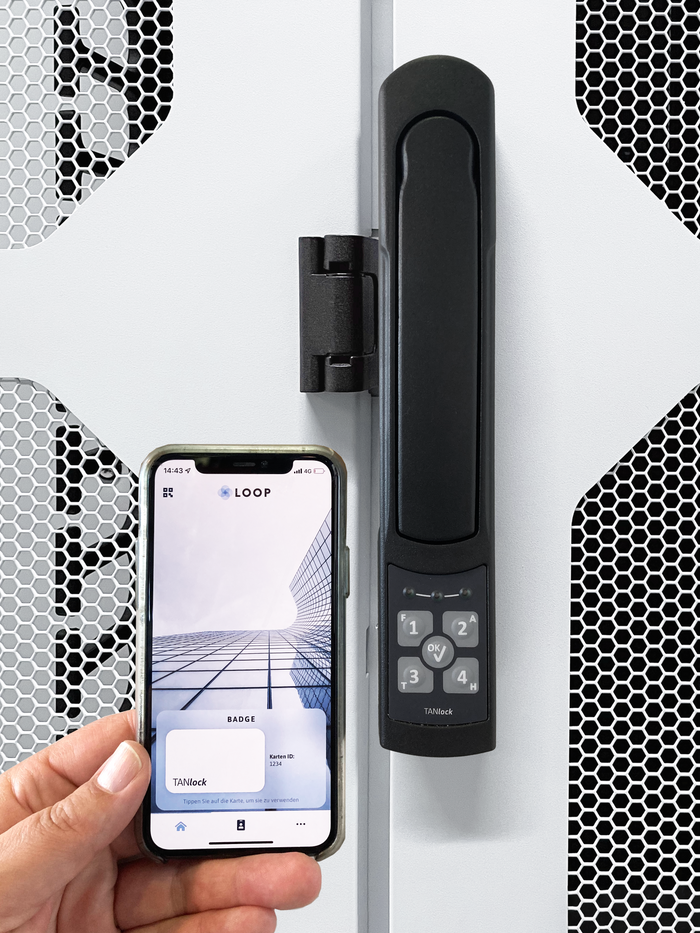 The security of the critical infrastructure starts at the server cabinet. The smartphone is now also useful here, through which the TANlock, the intelligent lock for server cabinets, can be authenticated via Bluetooth using the LOOP app from any2any.
The security of the critical infrastructure starts at the server rack. Data center operators, companies and municipalities must protect network and server cabinets from unauthorized access. At the same time, uncomplicated access for authorized persons is important. The TANlock 3 access control system now meets these high infrastructure security requirements with the smartphone and the LOOP app.
Securing the critical infrastructure
The physical security of servers is more important than ever. The intelligent access control system TANlock makes a valuable contribution to the security of critical IT infrastructures, directly at the server cabinet. With a choice of different interchangeable authentication modules and two-factor authentication, it can be customized to meet individual needs. In addition, encrypted digital badges offer more security than cards, which are often lost, stolen or cloned.
That's why we've integrated LOOP, any2any's multifunctional secure wallet solution, into TANlock. Moving to the use of a smartphone provides additional capabilities for enhanced verification, user communication, logging and reporting. Mobile credentials allow for more detailed reporting on when they were issued, activated, and used. LOOP enables the application of access permissions and restrictions based on well-defined rules. By providing user-defined access levels, you can grant different permissions to different people.