20 Mar 2023
Product Launch: A brand new leak detection unit without need of conventional power supply to detect any liquid leaks in data centres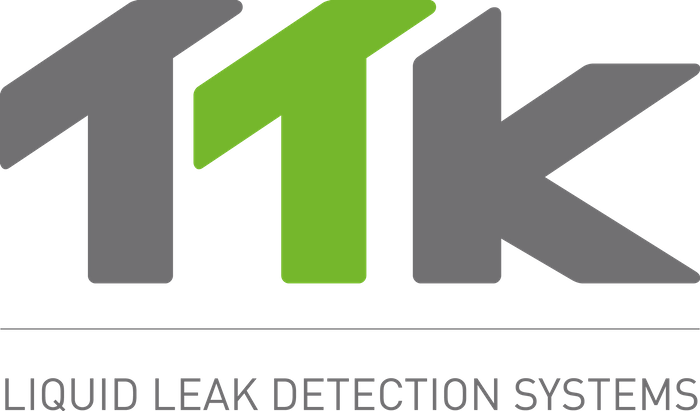 TTK is a European manufacturer of liquid leak detection systems that has become a market leader in three decades. The company is participating in the Data Centre World Frankfurt exhibition 2023 with its latest innovation: a satellite water and hydrocarbon detection unit without 230VAC power supply.
TTK unveils the new FG-BB-PoE digital leak detection unit for the first time in Germany. This so-called "satellite" unit is connected to a digital leak monitoring unit (for ex: FG-NET) and allows the capabilities of the latter to be extended. Powered by a PoE switch, it offers great simplicity and flexibility for system deployment.
FG-BB-POE expands the capabilities of a leak monitoring unit by controlling an additional circuit of sense cables over 5 cable lengths, i.e. up to 225 meters. One FG-NET can control up to 16 FG-BB-PoE units.
FG-BB-PoE is equipped with advanced functionalities, such as the possibility of locating several leaks simultaneously, with a location accuracy of one metre. The commands and functions of the device are all centralized on the leak monitoring unit. In addition, FG-BB-PoE does not have a screen, a single indicator light (green or red LED) allows immediate identification of the real state of the unit. If a leak is detected by a sensing cable connected to FG-BB-PoE, the relevant relay is triggered by activating connected equipment and the LED turns red.
The FG-BB-PoE digital unit communicates information to the leak monitoring unit connected to the local area network (BMS) via the TCP/IP and JBUS/MODBUS communication protocols.
FG-BB-PoE is compatible with all TTK digital sense cables: water, acid and hydrocarbon sense cables.
The advantages of the FG-BB-PoE detection unit:
• Flexibility: By eliminating the need for 230VAC power supplies and outlets, the FG-BB-PoE offers great flexibility for system deployment. The installation of the FG-BB-PoE control unit is not limited to positioning near fixed power outlets.
• Simplicity: Simplified installation without the deployment of power cables or additional electrical outlets.
• Reliability: The FG-BB-PoE eliminates the need for a dedicated backup power supply for each piece of equipment. If your PoE switch is connected to an uninterruptible power supply (e.g. UPS), your FG-BB-PoE leak detection panel is always operational even in the event of a power failure, which is important for critical sites such as data centres.
• Profitability: Fewer cables to deploy. Reduce installation costs.
For more information, the TTK team welcomes you to their stand D970 where the new FG-BB-PoE unit will be demonstrated.
About TTK
TTK, one of the world's leading manufacturers of Liquid Leak Detection Systems over 30 years, develops, manufactures and installs its unique Addressable and Digital Liquid Leak Detection systems.
Digital Leak Detection Systems can help minimize liability, and reduce and mitigate risk, loss and downtime. TTK Detection Systems are designed for: Data Centres, Critical IT Infrastructure, Prestigious Commercial and Residential property, Oil Pipelines, Hydrocarbon and Petrochemical Plants, Bulk Storage and Offshore.
With its headquarters based in Paris and 7 subsidiaries around Europe, Asia, the Middle East and North America, TTK serves over 5500 customers worldwide, with leak detection installations in over 64 countries.
Website: www.ttk-gmbh.com