Fire protection ensures high availability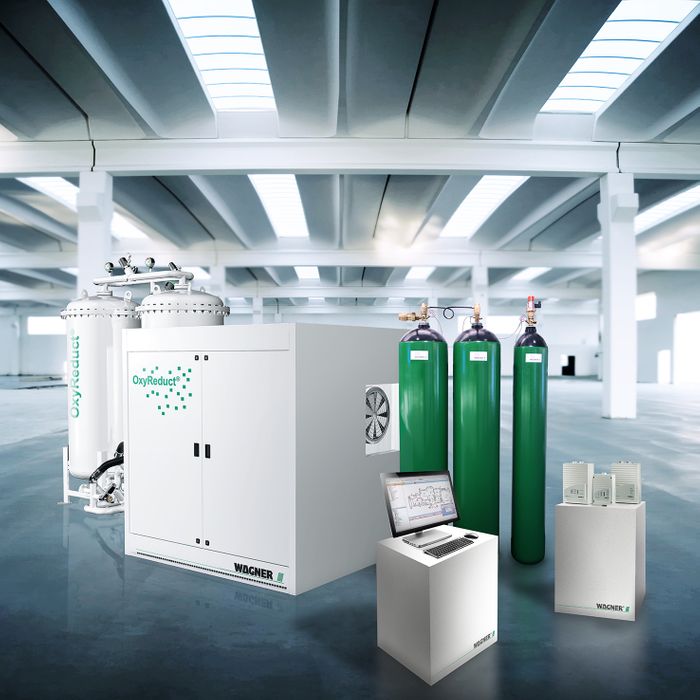 According to current statistics from the bvfa*, IT systems (23% of all fire incidents reported for 2022) and electrical switchgear (22%) are the main risk areas for fires in Germany. Short circuits, electric arcs with high temperatures, and the considerable amounts of heat in data centers are cited as causes here. The high density of electrical and electronic components in the data center is the main trigger for cable short circuits and smoldering fires, as well as overheating. These risk factors can hardly be avoided. Due to the high air circulation of the air-conditioned room air, smoldering fires can even develop unnoticed over several days and ultimately endanger the functionality of the data center. Once data flows are interrupted, business processes come to a sudden standstill. The result is high economic and image damage, which can weaken companies in the long term. It is therefore essential for both data centers and their customers that the servers are accessible at all times.
Holistic plant fire protection can prevent fire risks and thus also ensure personal protection, environmental protection and protection of material assets. Each application area has its own risk profile and requires an individual risk analysis and protection target definition. WAGNER develops the optimum fire protection solution in each case according to the circumstances.
The better fire protection
When there's a fire, it's a matter of seconds. The earliest possible fire detection is an important prerequisite for protecting the servers, the infrastructure and the uninterruptible power supply of the systems and safeguarding them against the consequences of a fire. The aspirating smoke detectors of the TITANUS® family from WAGNER detect even the smallest amounts of smoke particles and thus provide preventive protection through the earliest possible fire detection. In the event of an alarm, the FirExting® inert gas extinguishing system provides an efficient solution for residue-free fire fighting.
In many applications, preventive fire protection with active fire prevention is recommended in server rooms. The OxyReduct® active fire prevention system lowers the oxygen concentration within the protected area to a reduced protection level, thus taking away "the air to breathe" from a fire: it cannot spread in the first place.
"Data center operators are responsible for the continuous availability of data and thus also for the business success of their customers. Even a fire-related power outage can have fatal consequences. Our business is to prevent dangers like this. With our holistic fire protection measures, we achieve the specific protection goals of data centers in a customized manner. In this way, operators as well as their customers are protected from unwelcome interruptions in data availability," explains Dirk Band, Sales Manager at WAGNER. "We will be happy to show interested parties at Data Center World how we protect not only data but also our customers' investments with our holistic fire protection solutions."
* https://www.bvfa.de/282/kontakt/presse/pressemeldungen/statistik-loescherfolge-aktualisiert/