EAE KabinPLUS Data Rack Cabinets and Containment Solutions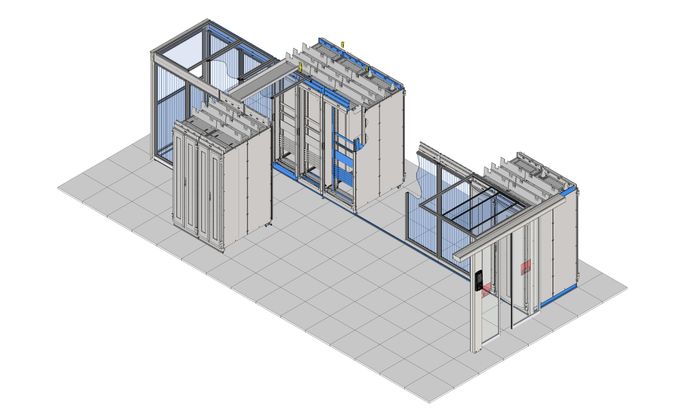 EAE KabinPLUS Data Rack Cabinets and Containment Solutions
At KabinPLUS, we understand that data center operators require a data rack solution that is reliable, efficient, and flexible. That's why we have designed our data center solutions to meet these needs and more.
A quick overview of our solutions;
KabinPLUS Racks and Containment Solutions: State-of-the-art, tough, modular, flexible, user-friendly and low-carbon footprint design solutions for data centers.
KabinPLUS Seismic Racks: Designed to keep IT equipment safe in facilities located in seismically active regions with high density cabling management and high level of air flow management capabilities.
EdgeBLOK – EdgeMDC: Micro data center; thermal designed rack with 4kW cooling capacity up to 70m. outdoor unit piping distance.
EdgeBLOK – EdgePOD: Pre-configured stand-alone containment solution with racks and
in-row cooling units.
EdgeBLOK – EdgeMOD: Pre-fabricated containerized data center which can be customized according to the need.
KabinPLUS also supports project teams with a wide range of BIM / Revit Library by a unique plug-in.