12 May 2023
DPR Construction Delivering High-Quality Data Centers with the Latest Technology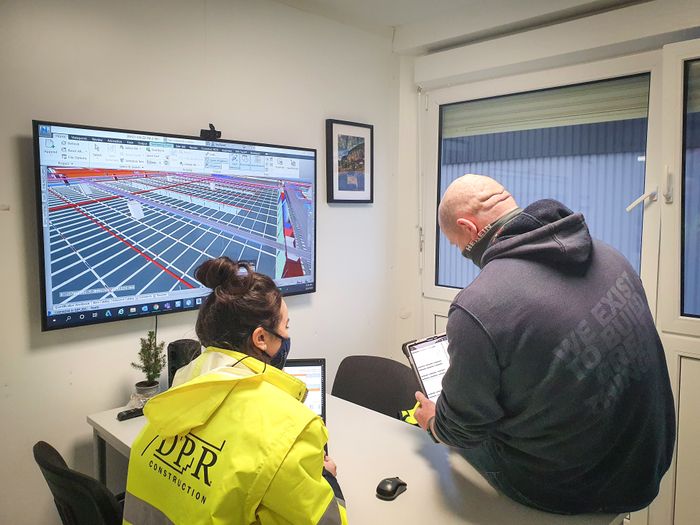 When it comes to enhancing project delivery of data centers, DPR Construction's guiding principle is to provide our customers with measurably more value in the form of higher accuracy, less rework, and reduced risk. To do this, DPR has built a robust program for field technology and engineering, ensuring accuracy in the information used to build and put work in place.
Virtual Design & Construction (VDC) is integral to DPR's design-to-build and integrated project delivery approach. It eliminates unknowns to protect the customer's interest, manages design completeness, prevents cost creep, ensures a predictable schedule, and mitigates the risk of rework in the field to provide a high-quality end product. Leveraging BIM360 and using the models to coordinate the project ensures issues are solved virtually beforehand. Our VDC teams use in-house laser scanners for QA/QC and capture any details missing from drawings, among other services. Each project is unique, and the VDC implementation that can add the most value can vary from project to project. With a delivery system that is carefully, intentionally designed—eliminating as many unknowns as possible from the entire process—even very complex data center construction projects can reliably meet cost, schedule and design quality goals.
DPR's subject matter experts can work with your project teams to develop the right solutions for your needs.
Stop by booth C082 to learn more!
DPR Construction has grown from a single location in the U.S. in 1990 to more than 31 offices around the world. Specializing in data center construction across the Nordic region since 2010, DPR officially opened its European headquarters in Amsterdam in January 2018, focusing on the Advanced Technology and Life Sciences core markets. To date, DPR has worked in six different European countries and has offices in Amsterdam (HQ), Frankfurt, Zürich and Copenhagen.