20 Mar 2023
Averting a generator leak disaster with the next generation diesel sense cables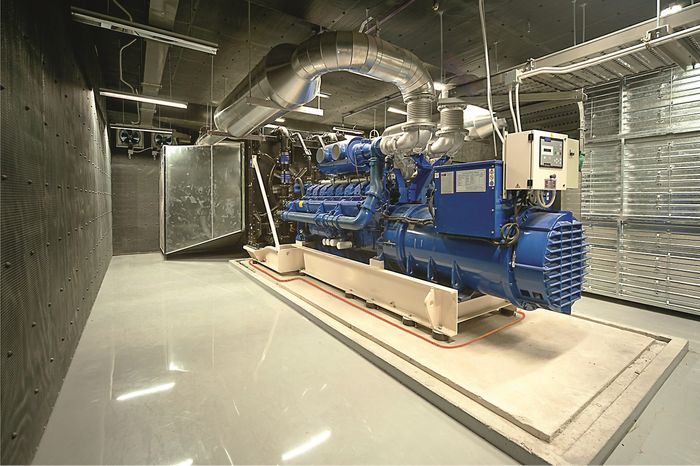 On many facilities, emergency generators are the last line of defence when there is a utility failure or a catastrophic event. A non-detected diesel oil leakage on generators (which are often located in areas without daily inspection) can be extremely detrimental with potentially severe consequences, especially in data centres, health care sites, airports, and other critical mission facilities.
The TTK diesel oil leak detection solutions for generators are specifically designed and developed to continuously monitor diesel generators and their supporting diesel system as storage tanks and diesel distribution pipes.
A hydrocarbon sense cable is shown on TTK's stand at A086 during the DCW Frankfurt 2023 event.
The FG-OD addressable sense cable, made from innovative materials (coextruded and electrically insulated silicone sheath), enables fast and reliable detection of diesel during contact over the entire length of the cable.
The USP:
its selective detection (not sensitive to water, pressure or dust);
its built-in microcontroller (allowing precise location on cable section)
and its truly reusability (allowing to perform on-site tests before commissioning, which is not possible on existing cables so far).
The advantages of TTK diesel sense cables:
Fast response (diesel oil 25-35 min, gasoline: 3-6 min*)
Selective detection (insensitive to water, pressure or dust, rated IP68)
A precise location (over the length of the section)
Reusable after cleaning
*: depending on the composition of the liquid, temperature and leakage conditions.
TTK offers comprehensive leak detection solutions – combining water, hydrocarbon and acids leak detection systems for data centre building applications.