02 May 2023
24/7-office chairs for data centres and IT service providers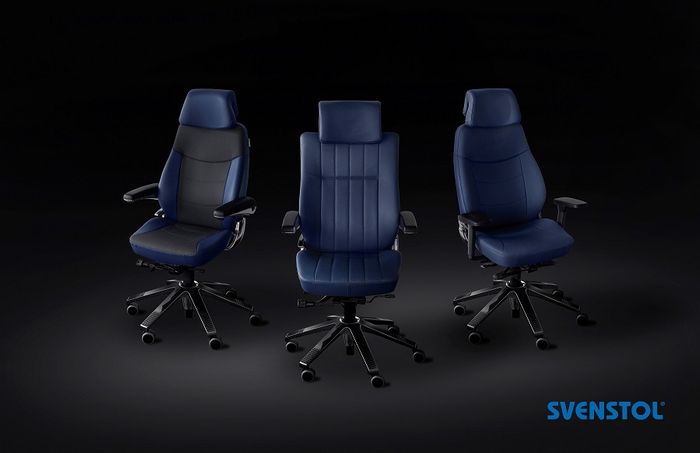 Back pain, tension or dizziness: do these problems sound familiar? No wonder: especially employees in data centres and IT suffer from these and similar symptoms. The triggers are sitting for hours and office chairs that do not meet the special requirements of the IT sector. The good news: with 24-hour chairs, there is an alternative to the classic office chair that enables healthy and comfortable working.
High-quality office chairs for high-quality results
Whether it's managed services, cloud computing or software development and IT security: companies of all sizes and from all sectors are taking advantage of digitalisation. They are accompanied by data centres and IT service providers. These not only support their customers directly on site. Mostly, they also offer a 24-hour remote service that solves IT problems quickly and competently. This requires concentrated and efficient work - over many hours. In addition to modern technologies, your team therefore also needs high-quality office equipment.
24-hour chairs: multi-talents for the IT sector
24-hour chairs are also called control centre chairs or operator chairs. These are models that have been specially developed for people who have to concentrate at their desks for long hours - for example, in data centres or in software development. 24-hour chairs combine several advantages in one solution:
Comfortable sitting: 24-hour chairs can be perfectly adjusted to the user's individual needs in a few simple steps and in a matter of seconds. They also promote active sitting, which stimulates circulation and blood flow.
Healthier work: Thanks to their optimal ergonomics, the 24-hour chairs thus prevent health problems such as headaches, slipped discs or posture problems. Problems that are typical "occupational diseases", especially in IT.
Real cost savings: By using the 24-hour chairs, your skilled workers will fall ill less often and can work even more effectively. Since the chairs are also extremely robustly constructed and durable, they need to be repaired or replaced much less often.
You see: 24-hour chairs are not an unnecessary luxury. On the contrary - they make a direct difference. This is one reason why 24h chairs from StolComfort are already used by numerous well-known companies, authorities and organisations. Car companies such as BMW and Audi, the Federal Employment Agency or Frankfurt Airport are just a few examples.
StolComfort: Visit us at DATA CENTRE WORLD
Would you like to find out more about the benefits of the 24-hour chairs or try out one of the models? Then we will be happy to advise you personally at our stand at DATA CENTRE WORLD 2023.
You can find us here:
Stand: A030
We look forward to your visit and offer you further information on 24-hour chairs from StolComfort on www.stolcomfort.com .